About
Us
Cat-i Glass Manufacturing can trace its roots back to Elgin Precision Glass (EPG), founded by Carl Jaynes nearly 50 years ago. EPG started out producing automotive air conditioning sight glasses in a barn. Thirty years later, key members of EPG became Cat-i Glass Manufacturing and continued to add greater diversification, expanded products and additional capabilities.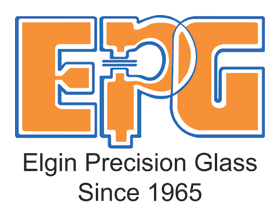 With its core being made up of former EPG employees, Cat-i Glass today is one of the largest technical flat-glass fabricators in North America. A key to our growth is our company philosophy of being engineering-driven and utilizing this specialized expertise on behalf of our customers. Cat-i Glass' emphasis on sales, engineering and customer consultation provides our customers with unprecedented ability to obtain the highest value - quality products, no unnecessary costs and short lead times.
Cat-i Glass' products are used in more than 40 different markets around the world. As we have for five decades, our company still fabricates products for sight glass, with the capabilities for hundreds of other products in markets such as aerospace, display, instrumentation, lighting, medical, military and scanners.
Unrivaled Capabilities No matter the job, we can handle it
Located in South Elgin, Illinois, Cat-i Glass has more than 100,000 sq ft of glass-fabrication production space in two buildings and employs more than 160 employees. In early 2006 Cat-i Glass became ISO 9001:2008 registered, an important international manufacturing standard, a certification we maintain to this day.
Cat-i customers range from small businesses to Fortune 100 companies. Our glass fabrication capabilities and systems allow for all projects. We welcome opportunities from prototypes to mass production.  We are positioned to expand our capabilities to match your needs. 
For nearly five decades Cat-i Glass employees, and their predecessors at EPG, have used their knowledge and initiative to provide quality flat-glass fabricated parts that meet or exceed our customer's expectations.  We have come a long, long way since the barn.